Sweden is a northern European country and part of Scandinavia. Bordered by Finland and Norway, Sweden shares what is regarded as a typically Scandinavian or Nordic liberal outlook and a progressive society with those neighbours and with Denmark. There are 25 provinces that make up Sweden and each has a distinct culture, traditions and values, the majority of which are considered part of the culture of Sweden. Its isolation from mainland Europe allowed Swedish culture to develop in a unique fashion, particularly influenced by folk culture and the landscape of the country.
Sweden is largely a Christian nation with around 70% of the population adhering to the Swedish Lutheran Church, although very few people actually attend church. There are growing ethnic populations within Sweden, particularly of the Islamic faith.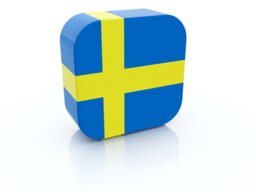 Screen and heard
The best-known aspects of Swedish culture are arguably cinema and music. In modern music, Swedish exports such as Abba, Ace of Base and the Cardigans have gained worldwide fame, while the death metal scene is thriving across Sweden. Swedish cinema is renowned for its innovation, exemplified in the likes of director Ingmar Bergman while actors such as Ingrid Bergman, Greta Garbo and Max Von Sydow have taken a Swedish sensibility on to a Hollywood stage.
Word to the wise
Swedish literature has long been an established and critically acclaimed genre and this particular strand of Swedish culture continues to be a successful import. Sweden tops the list of nations with the most Nobel Laureates, but more recently Swedish writing has been in the crime genre with the likes of Henning Mankell and Stieg Larsson topping worldwide best-seller lists.
Scandinavian style
In common with most of northern Europe, Sweden's cuisine tends to the practical and hearty. Surrounded as it is by water, Sweden traditionally relies on fish and seafood as a staple and its style of smoking and pickling is famed worldwide. Sweden leads the way in fashion and design with clothing chains such as H&M successfully exported Europe-wide and the mammoth furniture and lifestyle store Ikea selling a sense of Swedish style and élan around the world.